Saguaro Lake
Saguaro Lake is located 15 Minutes drive from the
Red Mountain Ranch Subdivision in Mesa, Arizona.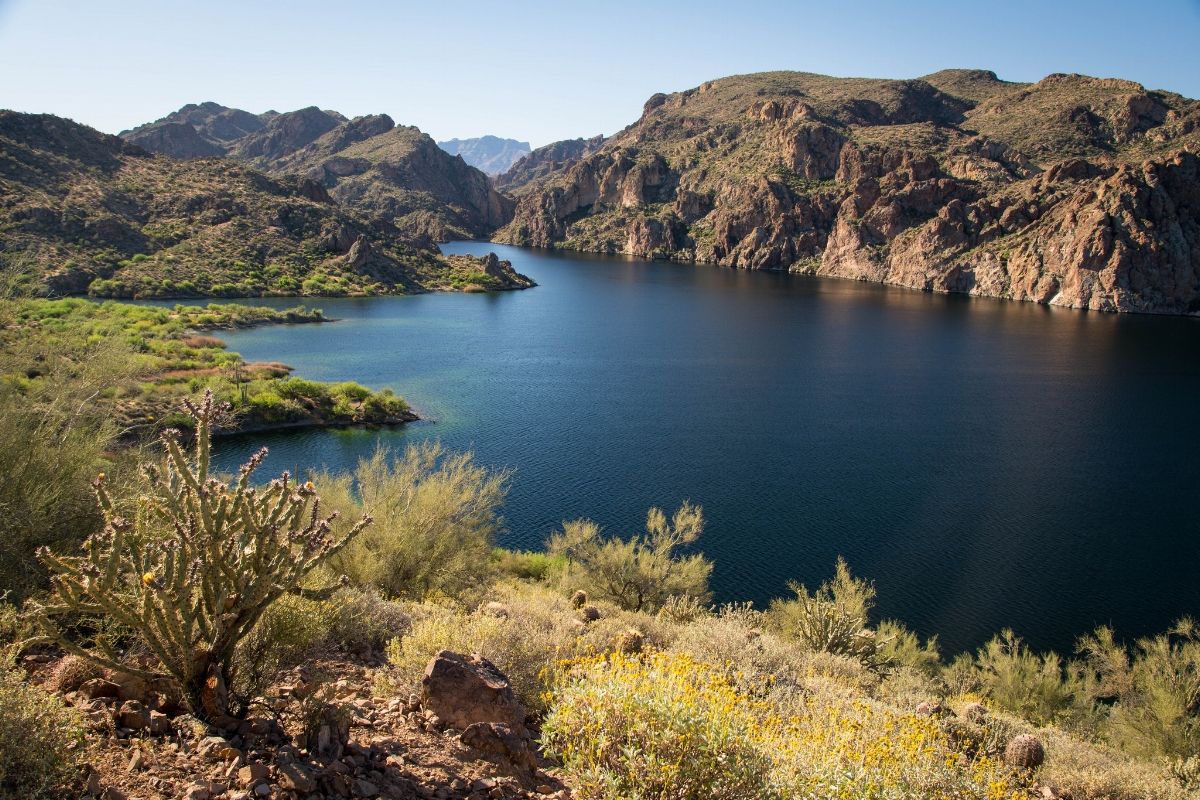 Saguaro Lake is the fourth reservoir on the Salt River formed by the Stewart Mountain Dam in the U.S. state of Arizona. The lake is off State Route 87, about halfway between Phoenix and the ghost town of Sunflower.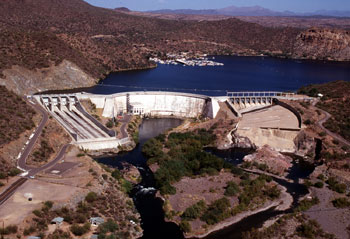 The lake is named for its surrounding stands of Saguaro cactus. It has more than 22 miles of shoreline and is 118 feet deep at its deepest point when full and is about 10 miles long. The lake is divided into two sections connected by narrows between canyon walls. The lower main portion has the greater water surface, while the more narrow east end has boat access camping.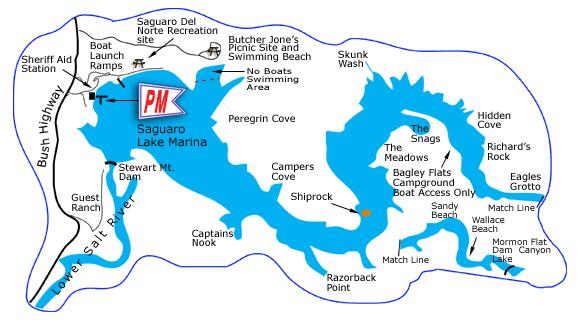 Saguaro Lake is perfect for power boating!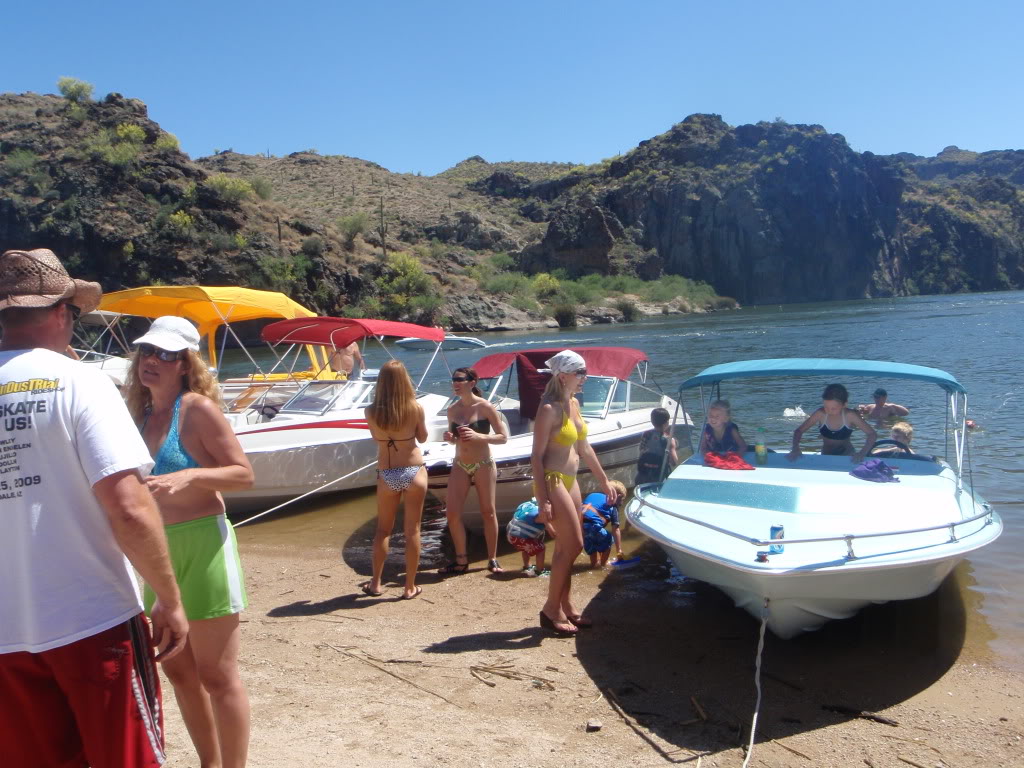 Jet Skiing!

Kayaking
Saguaro Del Norte Recreation Area. This area is located at the entrance to the lake is a day use recreation area and with picnic tables featuring great views across the lake. It includes the Saguaro Lake Marina with launch ramps, boat storage, boat slips, boat rental, fuel services, sewage tank dump, and bait and tackle with numerous places to fish along the shoreline.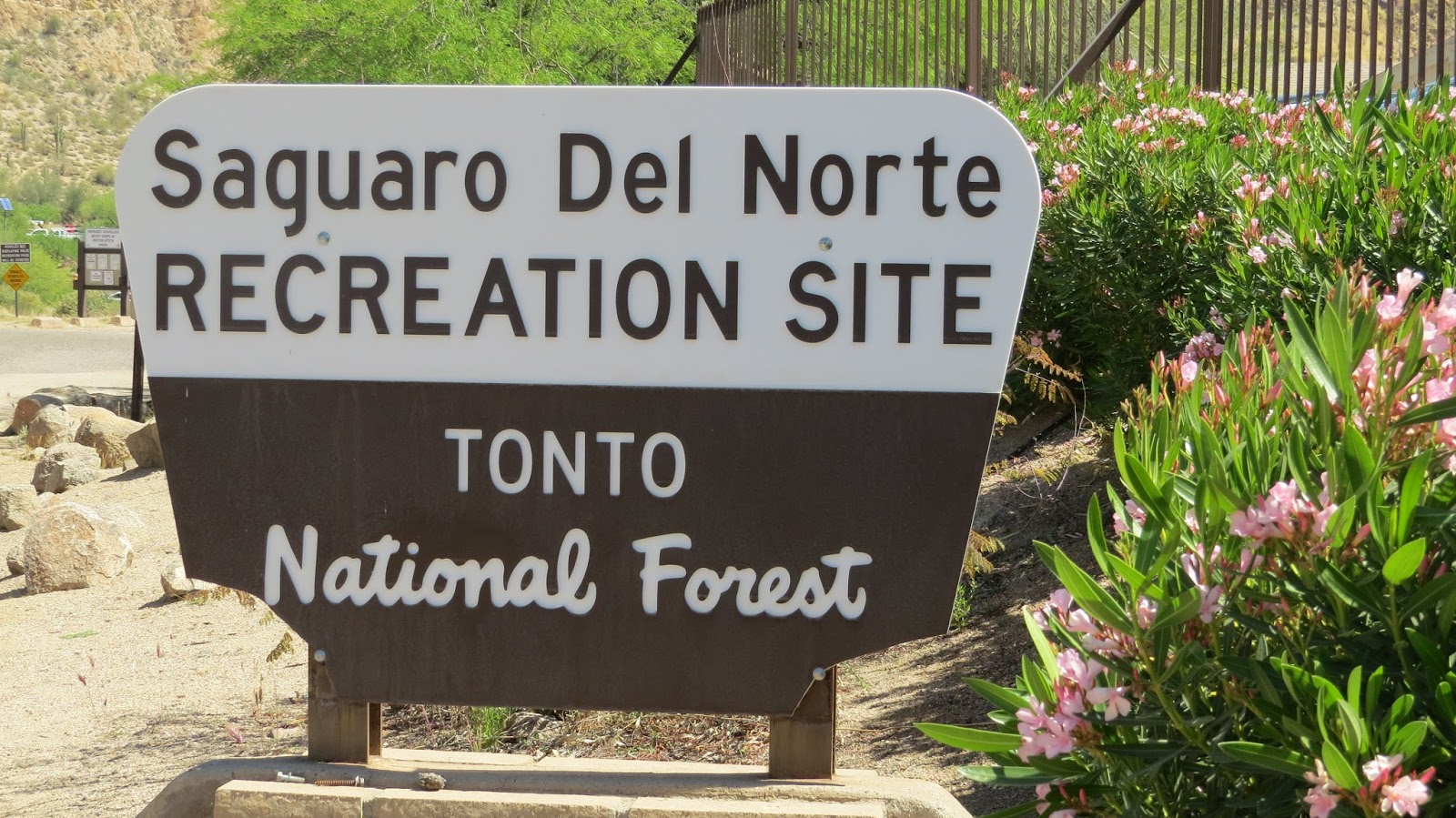 The Lakeshore Restaurant is located near the marina and offers indoor and outdoor dining. Precision Marine offers marine repair, a ships store, fishing supplies and boat rentals. Take a narrated cruise on Desert Belle, a double deck sight-seeing boat with a snack bar with beer, wine and soft drinks. This is a relaxing way to catch a great evening sunset.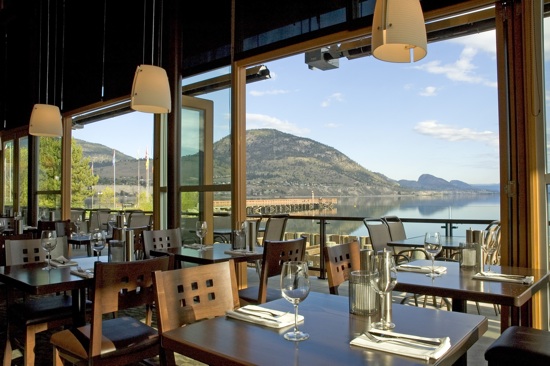 Butcher Jones Beach is set aside for swimming and picnicking only with restroom facilities. It can be reached a few miles north of the main body of the lake. The area is open every day from 6 AM to 8 PM from April through September.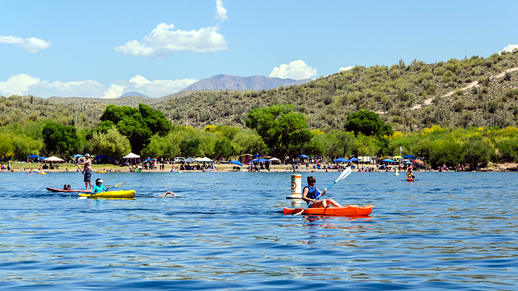 Saguaro Lake Ranch Resort. It is located about 5 miles south of the lake on Bush Highway and is right place to spend the night after a long day on the lake. The Ranch, built in the 1930's, offers activities such as horseback riding during winter, fall, and spring, and kayaking and tubing during the summer months.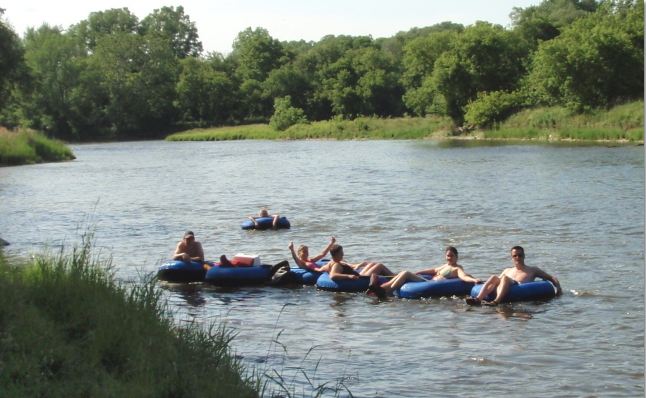 Outdoor Camping At Saguaro Lake
The east-end of the lake permits camping with boat access only. The lake hides coves and caves all along its shoreline providing opportunities for exploration and privacy even on busy weekends. Explore the numerous trails and occasionally catch a glimpse of a soaring eagle, grazing mule deer or Big Horn sheep.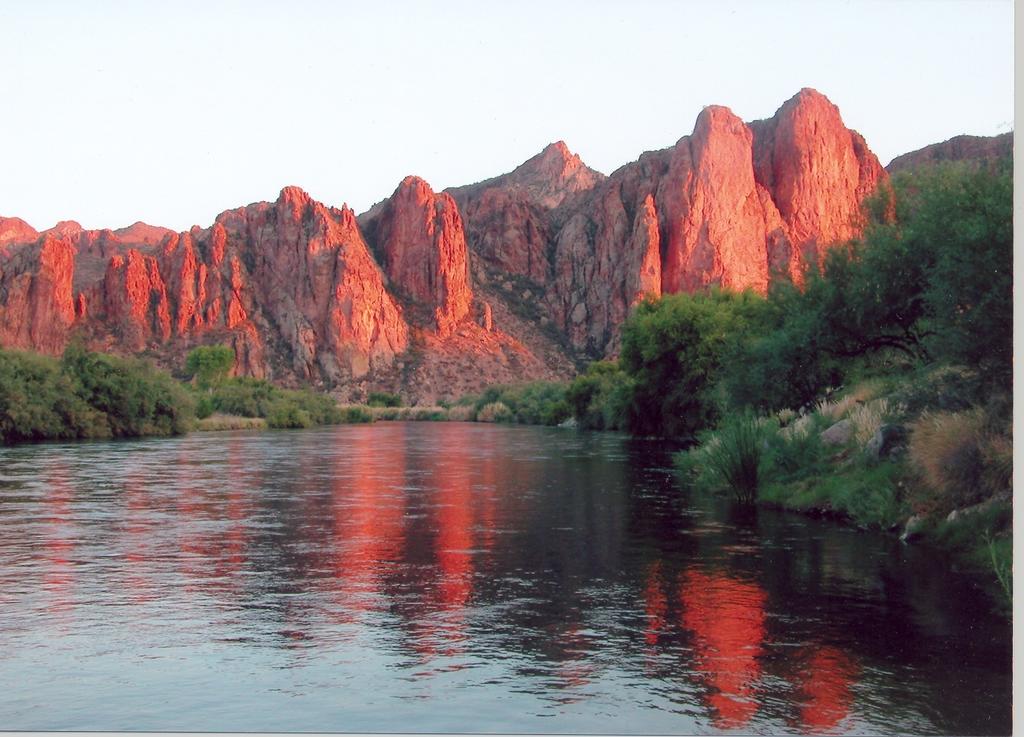 The Bagley Flat Campground is about 4 miles from the dam and is only accessible by boat. It has 30 camping spaces with picnic tables, grills and toilet facility. There is no trash facility, so if you pack it in, pack it out. Glass containers are strictly prohibited. Drinking water is not available. To get to the campground, take your boat up a narrow cliff-bordered area of the lake. Camping is fee-based.
Saguaro Lake Fishing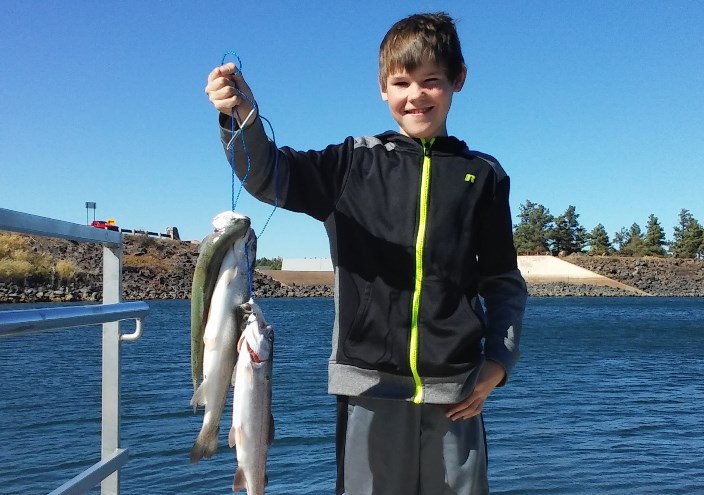 Shore fishing is permitted (with fishing license). Lunkers can be caught along the shore, but for real action a fishing boat is an advantage. Fish varieties include Largemouth Bass, Small Mouth Bass, Yellow Bass, Blue Gill, Crappie, Rainbow Trout, Walleye and Channel Catfish.